Wandered
Where the wild things go and grow.
Created for my MA at Edinburgh College of Art, Wandered was part of a group exhibition for Edinburgh Festival.
As with most things in life, I found the journey more important (and interesting) than the final destination.
My GPS tracked ramblings mapped onto the wall for all to see, appeared random to others but every step, thread and detail of this process was carefully selected, deliberated and catalogued before being interwoven into a final piece.
There's a richness to my work that gets lost when displayed in a gallery space.
My work isn't intended for pristine white temples where the only interactions are mental and verbal prodding (who smudged fingermarks in my charcoal?), quick. galloping. visual. pauses. or squinting at neatly typed labels.
I hate labels. Labels of every kind.
They try to tell us how to think, feel or (re)act.
I mean… they work on a bottle of medicine where they carefully explain how many to take and at what time but when dealing with the subjective, profound or sublime…
My work isn't meant to be explained or explored while hung neatly on a white wall behind a heavy wooden door but rather out in the wild, wild marshes where you'll find me and my weaving loom made from my mum and dad's old sofa, happily creating "art" in the fading sunshine amongst reed beds that sway and rustle to the beat of a summer breeze, in a part of Stockton-on-Tees where only lunatics (artists) and people shooting heroin tend to hang out after dark.
Welcome to the peripheries.
Welcome to my home.
The roughened edges and blurred boundaries of Art, wilderness and modern society.
Portrack Marsh is the perfect example.
It's why I chose it or rather it chose me.
A heady "wilderness ghetto" built upon and around the bustling motorways, waterways and industrial wastelands shaped by generations of ship building, international trading and steel making. It's a fragile balance, delicate flowers and rare butterflies interspersed with slag heaps, burnt out Jeeps and the discarded tin foil from drug paraphernalia.
You need to tread carefully.
Follow my lead.
We'll never take this journey again.

—————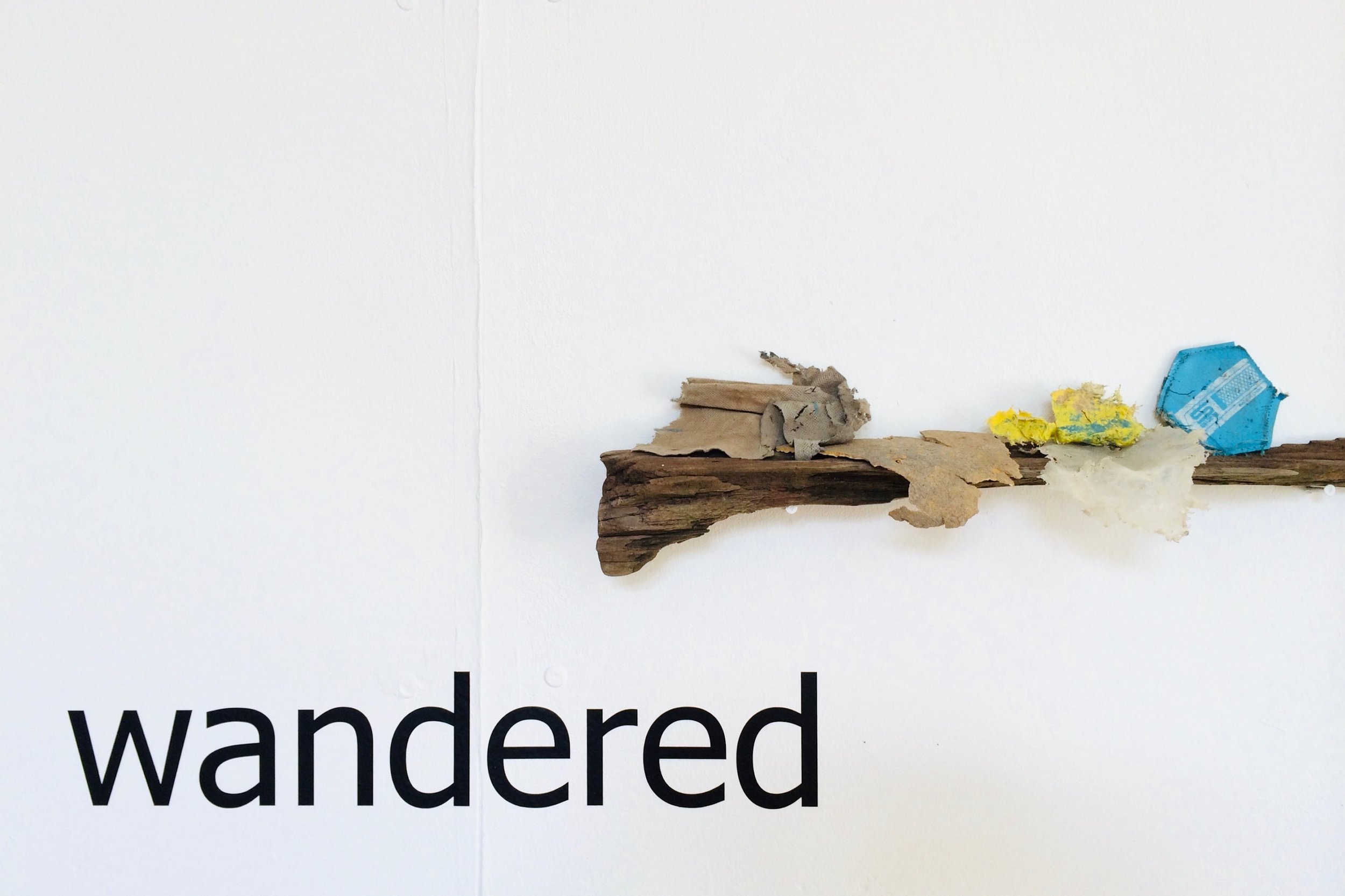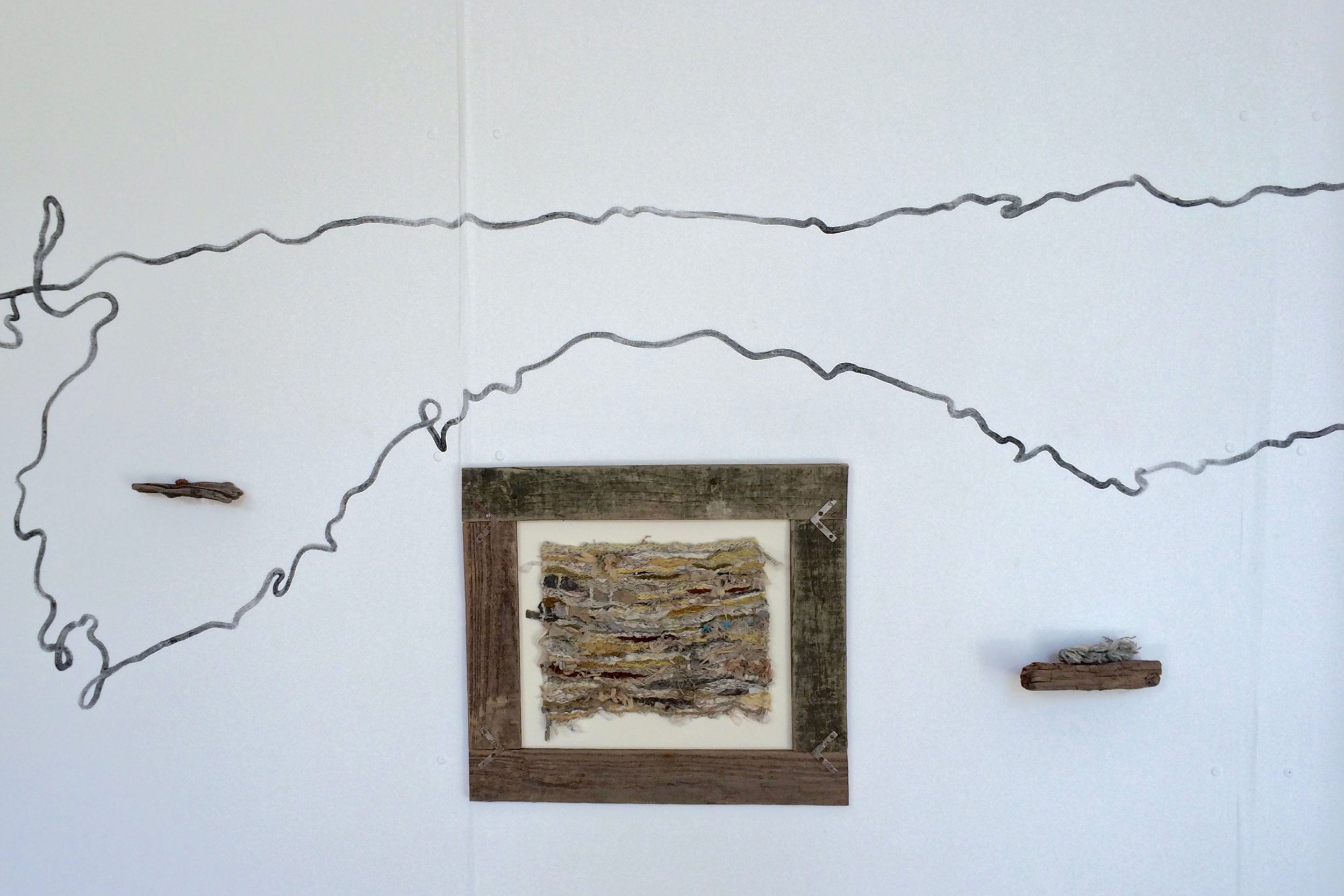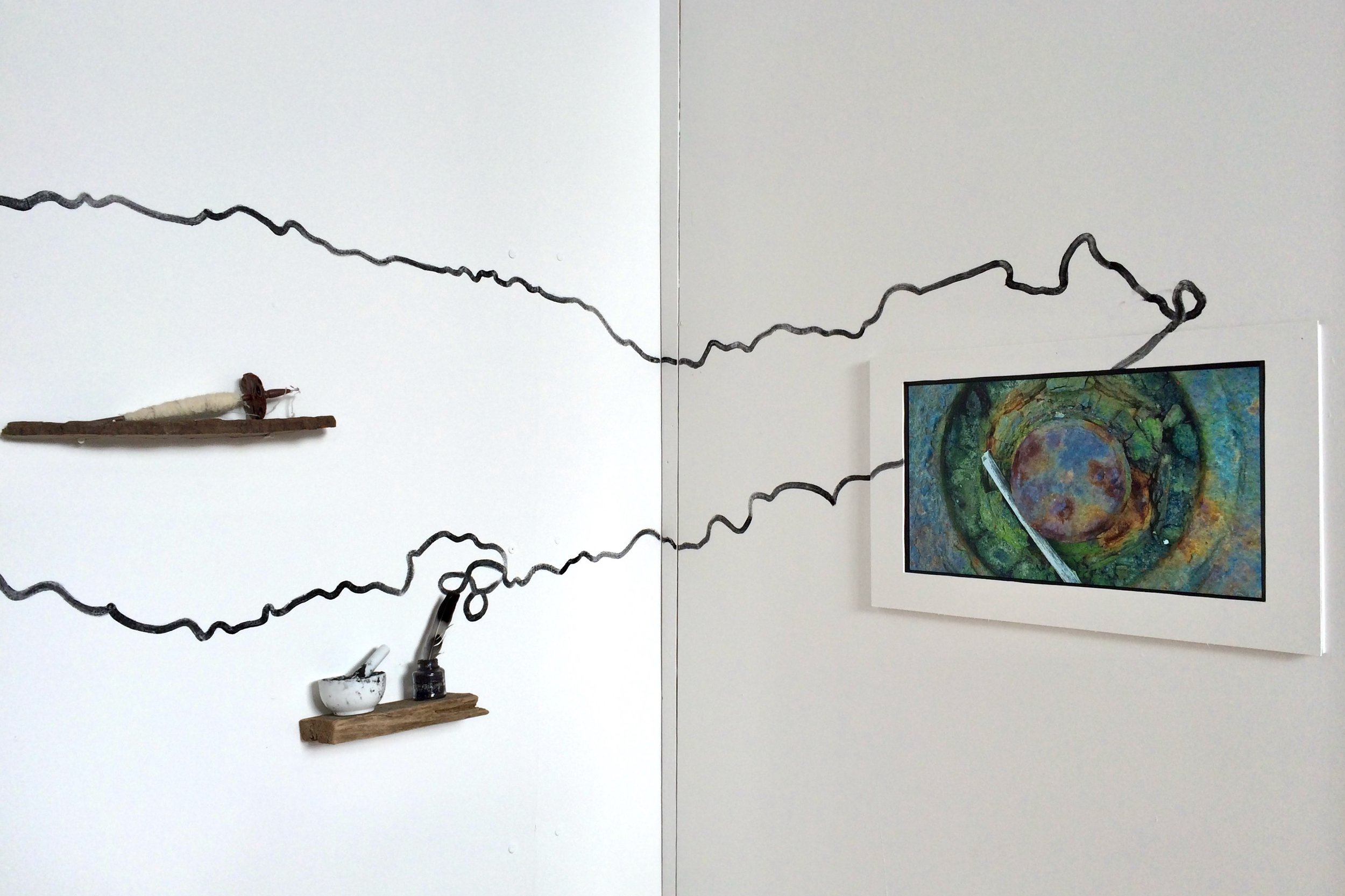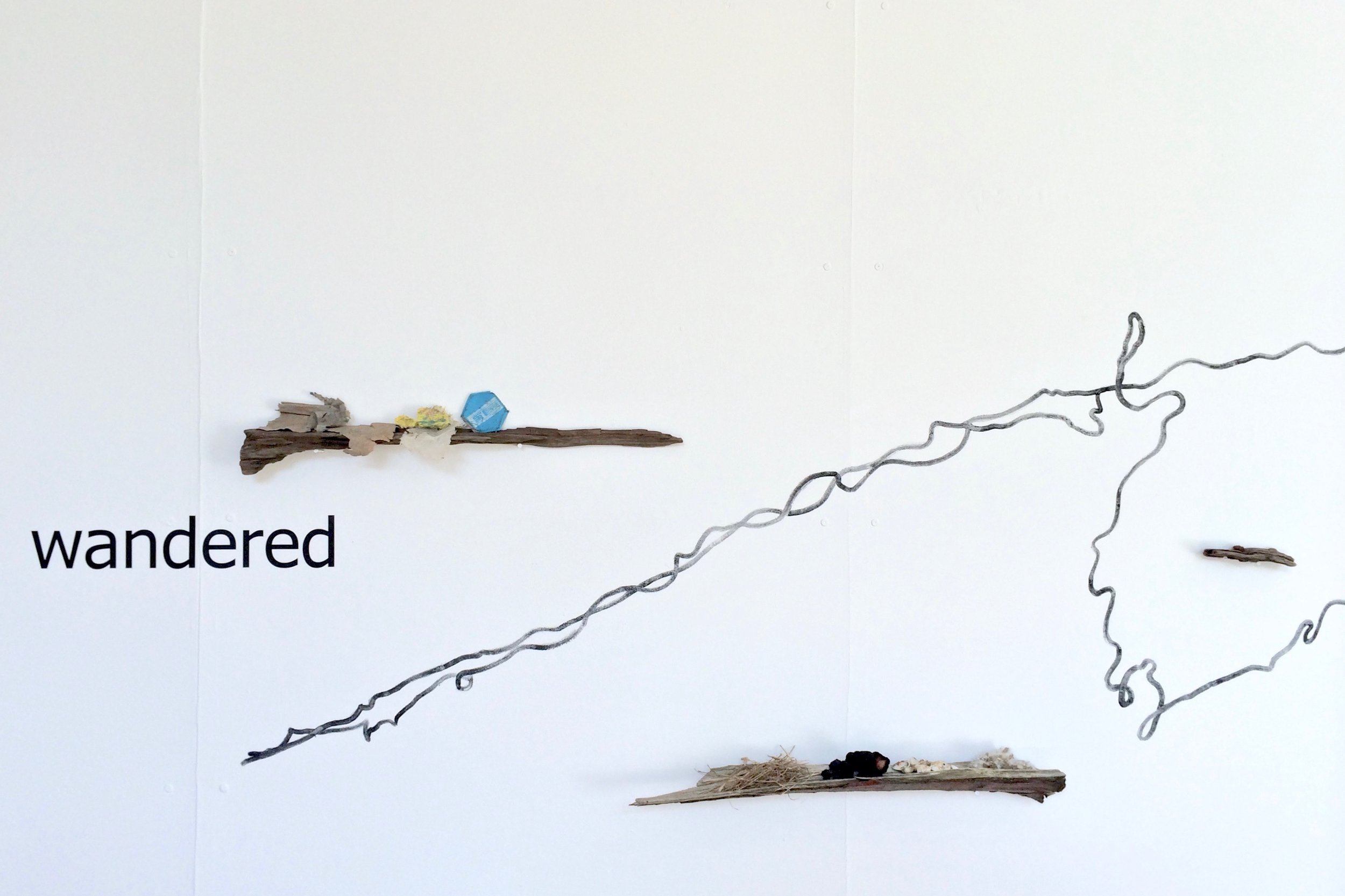 —————
My work can never be replicated even if I diligently mapped out every woven knot, recorded every natural dye recipe and pinpointed every location of foraged supplies.
It's a snapshot of a wild goose chase.
An interactive, abstracted, photographic game of chance.
A single moment in a specific place at a certain time.
It's the moment somebody lost their shoelace, a willow tree shed its seeds to the wind, a wild rose came into bloom. It's the beating heart of nature's rebirth and the discarded detritus of every day life. It's the hour of the day of the month of the year, that I chose to venture where the wild things go and grow.
So no… it's not just "a weaving of foraged things" Mr Guest Lecturer, I could have pointed out your wild conjecture but you'd already switched off after arguing for half an hour with Sonia about her big, green spot*.
*and that's a story for another day!
—————